Welcome to Loma News
We will be bringing you all the hot topics from the global food industry, all in light hearted, fun and yet informative way. This is an opportunity for all to share and learn key challenges we meet in the food industry, and together we can connect and discuss solutions. Do not hesitate to convey a subject you would like to read or discuss.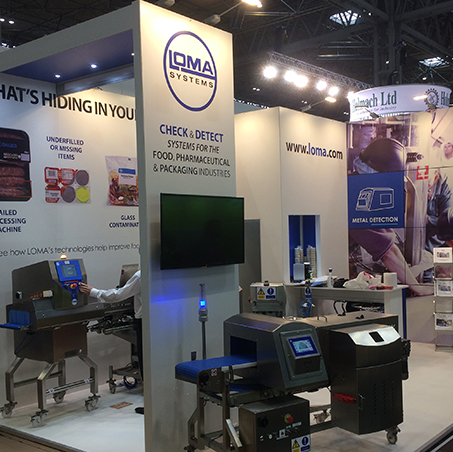 Loma to Highlight Range of Check & Detect equipment at PPMA 2017
7 Aug 2017
The newly launched next-generation IQ4 metal detector with 35% improved detection sensitivity and compact X5C X-ray and Checkweighing combination mahine, specially designed to ensure compliance with retailers' codes of practice and average weight legislation, will be on stand. The exhibit will also feature the company's durable, flexible and factory-friendly X5 series of X-ray inspection models.
Find Out More