X5 4-inch Pipeline for higher volume inspection
Why do we need a 4-inch product
The 4-inch Pipeline X-ray detection system has been introduced to compliment the current pipeline range.Following our customer back innovation programme, our customers highlighted the need for a product with 4-inch couplings and higher throughput. While the current 2.5-inch and 3-inch products offered excellent contaminant detection, our customers required higher volume inspections.
Product Sectors
The X5 4-inch Pipeline is perfect for large hams, gammon, salami, corned beef, etc. Products made from re-formed muscle and protein. Plus, the X5 4-inch Pipeline is equally capabile with fast, free-flowing products such as jam, chutneys, soups or sauces, where you want to detect more than just metal.
Our development journey of the 4-inch manifold:
The X-ray section is a rectangle, in effect, it changes the shape of the contents rather than compressing it. There is minimal reduction in flow or risk of back pressure issues. Plus, the feed to the X-ray section is on a gradual incline to aid flow and reduce back pressure.
ARL suitable for 2.5-inch | 3-inch | 4-inch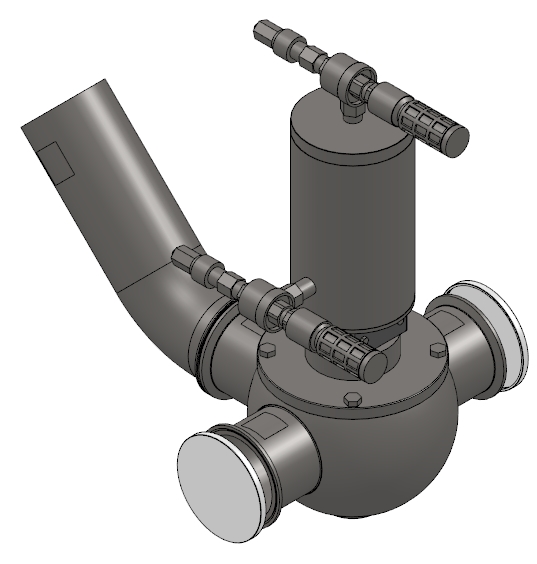 Arc design for vacuum filler applications with strip-down cleaning suitable for whole muscle meat.
Lee Ball Valve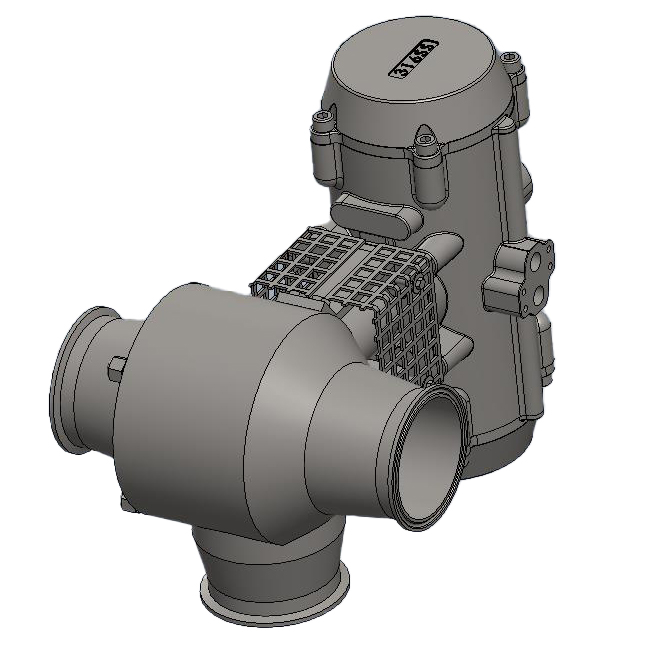 Whole muscle (raw meat) applications require a sharp cutting action, and a Lee Ball valve would be advisable.
The 4-inch Pipeline has all the flexibility of the X5 range
Excellent Detection of Bone, Metals, Glass, and Stone. The X5 Pipeline provides the capability to inspect for bone, ceramic, glass,and dense plastics.
In addition, it improves the metal detection levels, in comparison to a pipeline-based metal detector, detecting stainless steel, ferrous and nonferrous metals.
Peace of mind that no contaminants will pass inspection.
The X5 Pipeline includes an Icon-driven full-color touchscreen control interface with easy-to-use product learning and features and layout.
Enhanced production data visibility.
An easy-to-use capacitive 8 touchscreen Ensure the highest levels of regulatory compliance through real-time data collection. - Easy to recover data if required.
Easy access to all machine areas. The IP69 comes as standard for harsh wash-down environments.Reduced risk of cross-contamination through poor cleaning regime.
The easy-to-remove cassette makes cleaning and maintenance a walk in the park.
Ideal for these products
Downloads for the X5 4-inch Pipeline for higher volume inspection
Additional Features
Check product integrity including counting and missing items
Features AAT Technology
Manufactured with LOMA's "Designed to Survive" philosophy
Lead free construction
Specifications
Material of Construction: 304 Brushed stainless steel
System Length: 400mm (Without Reject)
Line Height Option: 750 - 1000mm (+/- 50 adjustment)
X-Ray Output: 100W (50kV 2 mA)
IP Rating: IP69K
Pipe Diameter ("): 2.5" | 3" | 4"
Speed Range: 20 - 80 m/min
Supply Voltages: 85 to 265 V, single phase 50/60Hz, neutral & amp;Earth
Cooling: Vortex (requires compressed air connection)
Operating Environment (standard): 10 - 35°C (50 - 95 °F)
Operating Environment (warm-up enabled): 0 - 10 °C (32 - 50 °F)
X-Ray Safety: Leakage less than 1 μSv/h
Reporting: Event, Batch, Shift
Data Retrieval: Via USB, Ethernet