Better detection of contaminants in bulk and loose flowing product
4 Jun 2020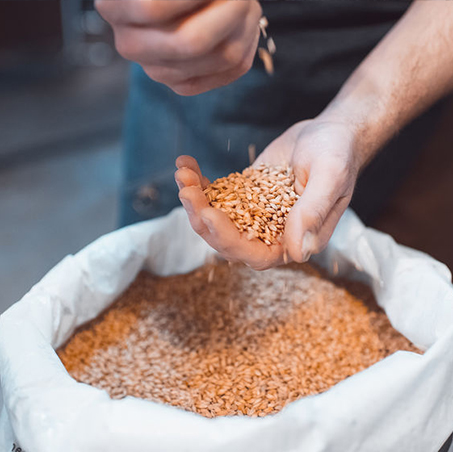 The ideal location to inspect for contaminants within your food production line depends on numerous factors including; what foreign contaminants you are looking to detect, where the highest risk of contamination might occur and the application. Here we look at bulk and free flowing applications.
Inspecting bulk and loose products
For food factories, it is often popular to inspect bulk or loose products early production stages, as due to their nature they might be susceptible to contamination before the product arrives in the factory. Bulk food applications come in many disguises including meat, poultry, fish, seafood, fruit, vegetables, cereals, snacks and confectionery. This method typically inspects food in bulk format prior to being packaged for distribution or before it is added to other ingredients further down the production line.
By inspecting bulk products early in production (e.g. upstream), the removal of metal or other contaminants can also protect other expensive processing equipment including mixers and slicers. Early on, a contaminant entering the production will be in its largest form making it easier to detect before potentially fragmenting into small parts. Also finding contaminants early on reduces the need to discard product that has been through expensive processes, helping to minimize cost.
Challenges in inspecting bulk and loose products
As well as metal, there can be a variety of potential contaminants in these types of raw products including bone, stone or glass which means the use of x-ray technology becomes important. Many factories use metal screens to help remove contaminants like small stones from raw ingredients, but due to their nature, if these fail there is no failsafe to stop the contaminants without an inspection system. A faulty metal screen can also potentially add metal contaminants into the production process. Often bulk products can be heavy (mass), require inspection at high speed and vary in their shape and size. All of these attributes can make it difficult to inspect for contaminants.

Loma tips for inspecting bulk and loose products
Use an X-ray inspection system at the start of the production process to identify any contaminants before allowing them to travel along the line. For the best performance it is recommended that the depth of the product passing through the machine should be consistent, so the X-ray system is able to detect any abnormalities. It is important when inspecting bulk product to have the right specification of transfer belt. Often these will be a troughed belt, a belt fitted with sides or an adjustment mechanism to ensure the product is always retained on the belt with no risk of product spillage over the sides.

How to set up a product, using Loma's X5 Bulkflow.

Better detection of contaminants with the X5 Bulkflow
The X5 Bulkflow includes all of the standard features from the X5 range but has its own upgrades from the previous-generation model including; a quick release belt for easy cleaning, removable reject station, and a 15" touchscreen; all in a small compact footprint designed to maximize the space within the production environment. The free flowing food X-ray inspection system is designed with the operational environment and hygiene in mind, including an IP66 ingress rating.
Excellent Detection of Bone, Metals, Glass and Stone
The X5 Bulkflow provides capability to inspect for bone, ceramic, glass and dense plastics. In addition it improves the detection levels of all metals in comparison to a pipe-line based metal detector. The 0.4mm detector array mixed with LOMA's AAT technology provide an unrivaled detection performance in loose flowing product.
Loose X-ray Food Inspection: Improved Safety and Quality
The X5 Bulkflow is the next generation in loose and free flowing food contaminant detection and can be used for a variety of applications. This includes searching for golf balls in potato products and stones in grains and cereals to name a few.
Reject options designed to minimize product wastage on rejection
The reject station can be specified as a single-flap, dual-flap, multi-flap or as a carriage retracting band, depending on the production application.
Return to news
Share This Post:
Need more information or advise on what solution is best for your production line?
Request an Expert