Loma introduces Atex21 Compliant Metal Detection
6 Jan 2014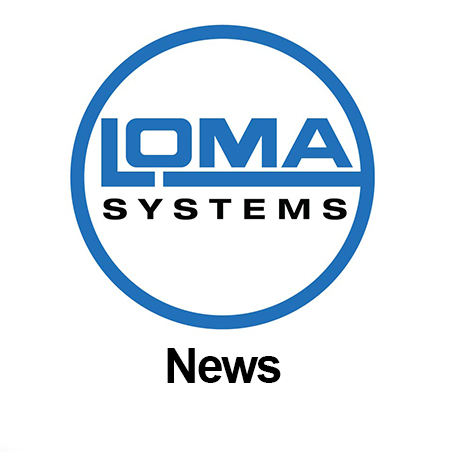 Loma systems announce that its new X5 x-ray inspection system with Adaptive Array Technology (AAT) was named a finalist for the 2013 Design News (a UBM publication) Golden Mousetrap Awards in the Electronics & Test category.
The X5 x-ray inspection system is engineered for heavy-duty processing environments. Rounded surfaces ensure contaminants cannot accumulate. A tubular framework is easy-to-clean and robust enough to withstand the rigors of harsh washdown environments. Impermeable seals added to the x-ray cabinet prevent water ingress and the new quick release mechanism allows the conveyor belt to be changed within a few minutes. To see the X5 in action, watch our video on YouTube at www.youtube.com/watch?v=RBWcvhz3mYo.
Market-leading Adaptive Array Technology (AAT) eliminates the need to specify the diode array pixel size and will automatically adjust from 0.4mm, 0.8mm and 1.6mm to provide up to 25% better detection performance. This allows users of the X5 to optimize detection results regardless of the density of potential contaminants – a manual process on competitive systems.
"Design News' recognition of the X5, with Adaptive Array Technology, as a leader in technical innovation validates the decision made by many of the world's leading brands to select Loma as their x-ray inspection partner because of the robust technology and uniqueness that powers the products we bring to market," said Laura Studwell, Marketing Manager North America, Loma Systems.
"We are proud to have the X5 x-ray with Adaptive Array Technology named a finalist for this prestigious award," continues Studwell. "We feel honored to be recognized with engineering powerhouses like Silicon Labs, Texas Instruments, Agilent Technologies, Mitsubishi Electronics and Omron."
Serving as the well-known awards program for engineering innovation and creativity in product design, the Design News Golden Mousetrap Awards has been honoring excellence for more than two decades. This year's program has 4 categories organized by technical focus. Finalists represent the best products, technologies and services that were brought to market in 2013.
2013 Design News Golden Mousetrap Award winners will be announced during a special ceremony at the Anaheim Marriott Ballroom on Tuesday, February 11 in Anaheim, CA during UBM's annual WestPack Exhibition. Tickets for the can't-miss event can be purchased at: http://goldenmousetraps.com/pages/attend-the-event.Proceeds from the event will benefit FIRST, an organization that provides engineering scholarships to high school students looking to further their ambitions.
About the X5 X-ray Inspection System
Food processing companies looking to showcase their products on retailers' shelves must adhere to increasingly stringent codes of practice. So when customers asked for an x-ray inspection system that could be used as a main line of defense, Loma engineers set to work designing a more durable, hygienic system. The resulting next-generation X5 with Adaptive Array Technology (AAT) is so durable that it meets AMI specifications for food safety. Companies can integrate the X5 in the heart of their processing line – and with the new design, potential areas of contamination are eliminated.
Rounded surfaces ensure contaminant particles and wash-down droplets cannot accumulate on surfaces, unlike systems with flat surfaces which can leave areas of contamination. Impermeable cabinet seals prevent water ingress while the solid, tubular #304 stainless steel framework is engineered to withstand harsh working conditions. A sideways-opening door provides easy access to the interior for quick serviceability.
Loma engineers have solved the problem of lengthy conveyor belt changes by introducing a quick release mechanism mounted on gas struts. The conveyor belt can be changed within minutes, a job that can tie up maintenance staff for over half an hour on competitive systems. Market-leading Adaptive Array Technology (AAT) eliminates the need to specify the diode array pixel size and automatically adjusts from 0.4mm, 0.8mm and 1.6mm to provide up to 25% better detection performance.
This legendary reliability comes with a 'green' bonus, x-ray technology that delivers high-quality visual images while minimizing power consumption. A number of cooling options suit individual applications and the energy-saving heat exchange system offers excellent thermal dissipation.
About Design News Design News is the leading technical resource, both in print and online, providing technology news, opinion, analysis, end-user examples and tutorials for engineers and engineering managers who design consumer and industry-specific products and systems that range in application from planes, trains and automobiles to cellular phones, industrial machinery, medical devices, and more. For more information, visit www.designnews.com.
Return to news
Share This Post: