Gravity-fed Systems Detecting Down to 0.8mm Diameter Stainless Steel
2 Mar 2020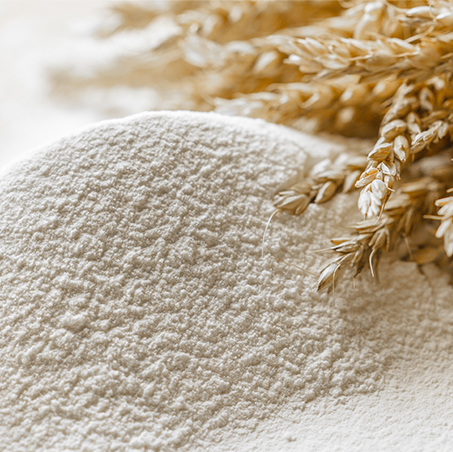 Choosing the right inspection system for your application is key to achieve not only the best sensitivities but also ensure the ultimate protection for your process. At LOMA, our engineers understand and have designed the IQ4 Metal Detection Series to successfully check for metal contaminants in the most diverse of product formats.
One such format is loose powder and bulk products and ingredients, such as granulated sugar, flour or wheat, where checking early in the production process is preferable to detect before the product moves down the line, minimizing the potential cost of wastage, and to protect equipment down line where a metal contaminant might cause machinery damage.

With a loose product format, there is a big advantage of checking early on, as much better detection performance of bulk product can be achieved at this early production stage, rather than end-of-line. This is because, despite being in bulk quantity, its homogenous character makes it easier to identify different characteristics and find an unwanted contaminant. It is advantageous to inspect loose product whilst vertically falling. With the IQ4 Vertical Fall Metal Detector, the inspection results for free-fall materials are excellent with metal detection levels of down to 0.8 mm diameter stainless steel.

If unfamiliar with the term 'vertical fall', then you might have heard the term of 'gravity fed', which are interchangeable. Loma's IQ4 Vertical Fall is part of the IQ4 Metal Detector Series and designed to be intuitive to use with an 7" color touchscreen for easy set-up and operation. The system also has an Auto-Learn facility, for easy product learning and capable of storing up to 200 different pre-sets, so the machine is always ready to inspect with no need to set-up a product more than once.
The system is ideal for the following applications:
Specific industry needs:
In the handling of very fine powder products, such as flour, wheat, sugar and spices, an explosion with dangerous consequences can result when they are mixed with air. To protect such factories when handling potentially explosive ingredients, Loma have the option of a certified gravity-fed IQ4 metal detectors for explosion risk environments. The specification ensures low temperature electronics to prevent the likelihood of an explosion and has advanced sealing techniques to minimize the risk of an explosion.

Product highlights and benefits of the IQ4 Metal Detector Vertical Fall:
Variable Frequency technology that allows detection levels to be optimized around a wide range of differing product conditions
Auto Learn provides simple and fast set-up
Best in class detection levels for magnetic and non-magnetic metals
Supplied complete with frame, throughput tube and choice of sealed valve or cowbell reject devices
Performance metal detection test kit enables you to easily check your production line is complaint
Anti-static food grade throughput tube to ensure constant product flow
Air failure and dump valve features included to quickly highlight any equipment malfunctions
Four password protected security levels are provided for Operators, Supervisors, Engineering and Administration, to ensure access control
The IQ4 Series is designed to meet SQF, IFS, BRC and other strict Retailer Codes of Practice and confirms support for higher compliance as well as providing a platform to ensure compatibility with future enhancements.
Return to news
Share This Post: