Understanding FDA compliance in Pharmaceutical Applications
10 Jun 2020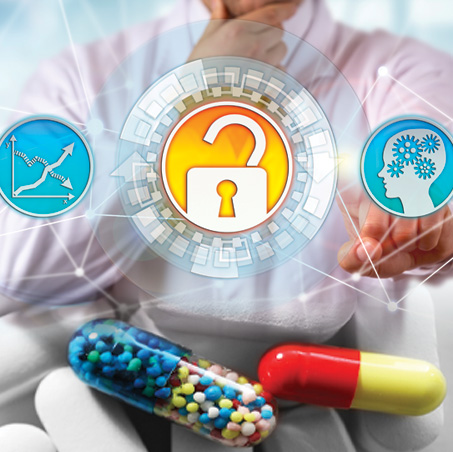 Loma takes a look at the FDA's 21CFR Part 11 compliance guideline to see what it means and how it is increasingly relevant to Pharmaceutical production.
What is 21CFR Part 11 Compliance?

21CFR Part 11 is a guideline produced by the FDA relating to the storing and use of electronic records and signatures from food and pharmaceutical production batches. Originally introduced in March 1997, but later withdraw in 2003, part 11 is now being re-examined and enforced as technologies and record keeping improves. The compliance requires that closed computer systems must have a collection of procedural controls to protect data within the system. Open computer systems must also include protocols to ensure that all records are authentic and can not be corruptible, ensuring true quality reports. Included in the guidelines are specific approaches on how the data should be handled on computerized systems from validations through to record keeping.

In addition to the FDA, many private customers are also adopting the same standards to their Contract Manufacturing Organizations (CMO's) that make both prescription, over-the-counter and dietary supplements.

Why is it Important?

Metal detectors used within pharmaceutical solid dose manufacturing are considered a computerized measuring device that prevents foreign contaminants within a critical control point (CCP), making their ability to comply with part 11 a critical step. The most examined area within documentation is referred to as 'data integrity and traceability'. This includes time stamped audit trails and certain procedural security measures to ensure trustworthiness and reliability of the recorded data.

If sensitive computer-generated data is created, which can include information such as; individual authorized users, machine system checks, product details, operational checks, reject count and batches, it must be managed. Accurate record generation means that records entered onto a system must be completely retrievable without unexpected alteration or unrecorded changes.

How does 21CFR Part 11 effect older inspection systems?

On the whole legacy systems do not have to comply with these strict standards due to the technology becoming outdated. However, it is expected that this will change, and all equipment should be required to meet this compliance. While the FDA is allowing manufacturers time to change, Loma Systems recommends replacing legacy systems that do not meet the rules set forth in Part 11.

How can Loma help?

As manufacturing moves ever closer to its markets and regulations continue to evolve, Loma is ever more aware of the importance of consistent quality control and data management where production plants are separated by geography and differing levels of local technical support. The stakes have never been higher. Product contamination can result in ruinous recall and liability costs, adverse media coverage and a carefully-nurtured reputation left in tatters.

The IQ4 LOCK-PH Pharmaceutical metal detector takes performance and regulatory compliance to the next level as auditors in the Pharmaceutical/Nutraceutical industry continue to demand more from their inspection equipment. Loma Systems' latest software provides complete traceability when creating, maintaining or transmitting electronic records, providing complete reassurance to ensure authenticity and integrity of your electronic records. The IQ4 LOCK-PH reporting data can be accessed in seconds and the data is encrypted. The system offers secure unique passcodes for different user levels. Additionally, the system continually stores a complete backup of the machine to avoid the loss of data and settings.

The IQ4 LOCK-PH is also compatible with Loma's TRACS data management software, developed to allow automated, electronic and encrypted transfer of critical data to protected servers for safekeeping and storage. This provides convenient accessibility of data for audit trails and traceability needed to maintain compliance with 21CFR Part 11.


Source : https://www.fda.gov/regulatory-information/search-fda-guidance-documents/part-11-electronic-records-electronic-signatures-scope-and-application#iiic


Return to news
Share This Post:
Need more information or advice on what solution is best for your production line?
Request an Expert