Loma Systems achieves an industry first with two certified UL 508A MTRs on staff
16 Dec 2021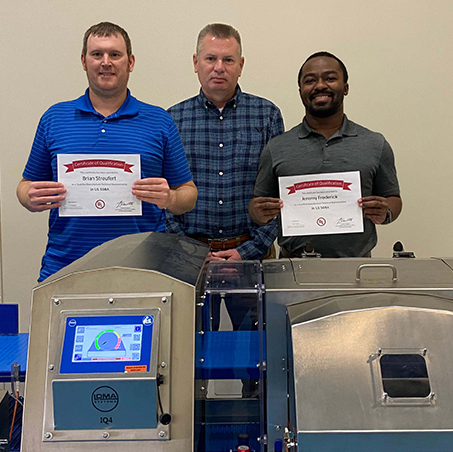 Loma Systems is proud to announce that the complete IQ4 family of Metal Detectors are officially listed by Underwriters Laboratories (UL) in the US and Canada.
UL is a globally recognized leader helping customers promote safe, secure, and sustainable living and working environments. Loma's UL listing ensures owners and operators are kept safe while operating any IQ4 metal detector. The Loma listing is a visible mark indicating to customers that the IQ4 Metal Detectors are built to the highest standards.
Additionally, Loma Systems in North America has been a certified UL 508A Industrial Control Panel shop for over 15 years, but recently went through the extensive training and examination process to have two certified UL 508A Manufacturer Technical Representatives (MTR) on staff, the first in our industry. Brian Streufert, Senior Mechanical Design Engineer, and Jeremy Frederick, Production Manager, have earned their UL 508A MTR certification, with oversight from North America Technical Director, Tom Wolcott. This ensures that there is at least one qualified employee on site to interpret the UL 508A specification and accurately apply the requirements for a UL 508A Industrial Control Panel shop. The qualifications of becoming a certified MTR is through successful completion of a 4-part online examination with a score of 80% or higher on each section.
The UL 508A MTR Program not only increases Loma's accountability and decreases certain noncompliance findings but also maintain compliance with national safety standards.
Find out more about the UL 508A Program by visiting https://www.ul.com/services/industrial-control-panels-and-panel-shop-program
Return to news