The Importance of Testing
29 Sep 2021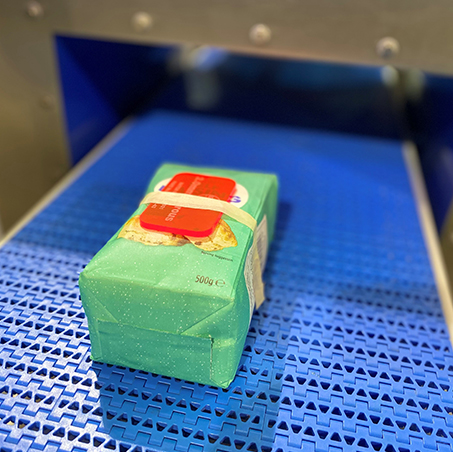 Regular testing and PVS checks are critical in ensuring your equipment is inspecting as intended. Our guide and PVS video show you how to do it correctly and at the required intervals.
With all equipment, regular testing is important to not only check for compliance but prevent product giveaway and maximise your production efficiencies. If you own either a metal detector or X-ray system, then regular testing will verify the kit is detecting as you planned.


How do I test my equipment?
Regular Testing. Schedule in regular testing and clearly document, testing at the start of each shift, between each product change and at least hourly. For some products and procedures, more frequent testing might be needed.
Intervals. It is important to conduct tests hourly or at shorter intervals, as if a fault is found, it is quicker to find the affected product.
Re-testing. Products in a faulty batch must then be recalled from the production line, retested, and verified before leaving the factory.
Private Label. If you are a private label manufacturer, then ensure you agree upon any variation you make to testing procedures, in writing, with your customer.
How Can Loma Equipment Help Me Test?
To help facilitate testing, all Loma metal detectors and X-rays have automatic PVS (Performance Validation System), regularly alerting the operator to conduct a test at pre-determined interval times.
How is a PVS test done?
A PVS test involves passing test packs, along with the test pieces, through the equipment to validate it is effectively detecting to the specified detection levels. It is important to make fresh test packs at a frequency that reflects the nature, durability and shelf life of the product concerned. If you use 'stale' test packs, they will not reflect the same properties as the products which the system is inspecting. Watch our video to learn more about how the LOMA Performance Validation System works. Watch here >>>
What other tests should be done?
Inspection systems are designed with several fail-safe, including bin full alerts and reject systems that frequently need checking.
How can I best care for our equipment?
Whilst not a test, like any equipment, regular maintenance and servicing is important. With maintenance, wear and tear can be identified and remedied before defects occur. Maintenance and service should be carried out by the original manufacturer or your engineers if they have been trained accordingly.
It is wise to invest in one of LOMA's comprehensive Spare Part Kits consisting of the most used critical spare parts such as timing pulleys, so you can instantly replace commonly used parts if a need materialises.
Also, consider investing in a regular cleaning regime to protect from bacterial contamination and to keep all components free of debris so the machine delivers total reliability and optimum performance.
How can I find out more?
Our experts can help you to keep fully operational. Contact Us to find out more.
Return to news