How sustainability is impacting packaging
7 Jul 2021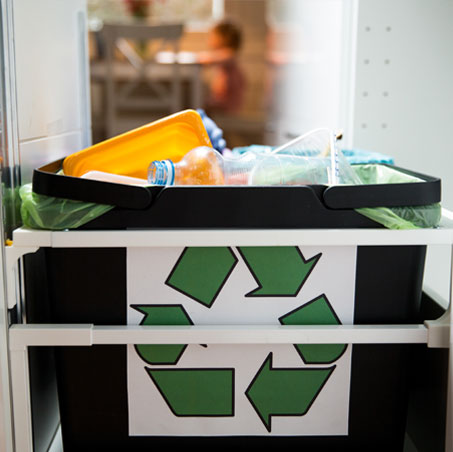 Packaging for food comes in all sorts of shapes and sizes, with the purpose of making sure products look attractive, kept in optimum condition and safe for consumption.
With the future of food packaging leaning towards sustainability, packaging design and material type usage is shifting, but what remains is the need to inspect to ensure the content is contaminant free.


Consequence for manufacturers
As today we are increasingly more environmentally conscious, as Kerry have reported, sustainability is top of consumers' purchasing agenda and so is key for food manufacturers. When thinking about eco-friendly packaging, this is likely to involve using biodegradable or recyclable materials or less packaging. As a food manufacturer, with changing packaging types, there is the need to review your existing equipment's suitability to keep inspecting to the required levels.
Where to inspect packaged product?
When deciding to inspect product at the packaged stage, this will occur at the end-of-line when product is ready for shipment to the wholesaler or retailer. This will form part of a Critical Control Point (CCP) and one of the final checks to ensure the product is safe before heading out the factory for consumer consumption.
How to keep inspecting
When you change packaging type to a more sustainable solution, sometimes how to keep inspecting is overlooked. With today's inspection solutions, whether a metal detector or X-ray system, the vast majority of packaged applications can be managed. Here is how different packaging formats can be inspected:
1 - Detecting metal in packaged product. The IQ4 Conveyorized Metal Detector System has a full range of aperture sizes to suit packaged product inspection, plus if needed, bespoke conveyor systems available to suit your product. Multiple reject system types are available, and the correct choice entirely depends on the application and levels of compliance needed.
2 - Checking for more. The solution for checking beyond metal contaminant is X-ray that will check for various contaminants and product integrity such as missing or misshaped product. X-ray offers excellent detection levels on a wide range of hard and soft contaminants including all metals, bone, glass, dense plastics, within most packaging types, including foil trays or metallized film. When inspecting retail-packed convenience food, the X5C Compact X-ray has the smallest footprint with 1000mm length and will inspect packaged goods up to 280mm wide by 110mm high. For products up to 180mm height the X5 Space Saver X-ray is available in 300mm and 500mm belt width models. For products weighing up to 25kg the X5 Pack X-ray is available in 300mm, 500mm and 600mm belt widths.
3 - You can check weights too! You can easily inspect for contaminants plus reduce giveaway in food products with the a Metal Detector Combination Systems or Combination System for the X5C or X5 Space Saver, both using dynamic checkweighing.
4 - Go packaging free. The ultimate to sustainability is going packaging free and many of our inspection systems are designed for packaged and loose products, plus option to inspect pumped and flowing product with our IQ4 Pipeline Metal Detector or X5 Pipeline.
Return to news
If you're unsure whether your inspection system can cope with your new sustainable packaging ask our expert advisors.
Request a call back