5 ways to keep food safety tip top
28 Jun 2021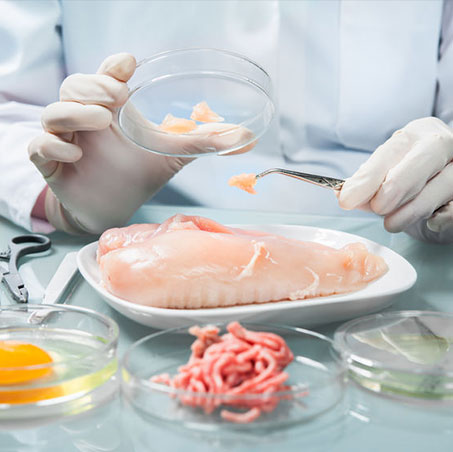 In February this year UK food safety bodies issued a warning to consumers to properly prepare frozen poultry products. That followed reports of hundreds of cases of Salmonellosis since January 2020.
As the Covid pandemic has increased the consumption of fresh prepared food (FPF) and frozen food, bacterial contamination has become the leading cause behind numerous product recalls across the UK and Europe.

Observing best hygiene practices is key to ensure food safety at plant and uphold brand image among consumers. However, keeping food free from Salmonella, Listeria, E. Coli and other bacterial nasties can be a tricky and time-consuming job as production lines need to shut for some time to allow for routine deep cleaning cycles and high-pressure water and chemicals can compromise the reliability of the equipment.

LOMA shares with you some tips on how to keep your food production line clean and minimize the risk of bacterial contamination when choosing check and detect equipment.

1 - Choose Hygienic Design
Look for machines designed with a hygiene-first approach in mind. These offer a series of features that make them quicker and easier to clean and rinse, such as special design frames, better drainage, reduced crevices and special surface finishes that allow water to run away faster.
2 - Look at the IP Rating
Not all machines are created equal and an IP69 rating will guarantee you protection against water ingress damage when your equipment is washed down using high-pressure, high-temperature water and chemicals.
3 - Go Contactless
Modern inspection equipment offers remote management tools to control and update your equipment and RFID access to minimize physical contact. Reducing contact reduces the chances of bacterial cross-contamination.
4 - Keep it Neat and Tidy
Cables is a critical area for bacterial harboring and one that is often overlooked. Choose a system where cables are tucked away and yet fully accessible when needed.
5 - Stay Productive
Not really a tip but if hygiene is your top concern and you want to keep your line productive for longer you should check out our RUN-WET® series of Metal Detectors, Checkweighers and Combo units that can restart immediately after being washed without the need to dry and offer all of the above.
Return to news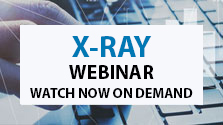 X-ray Inspection for the Food and Pharmaceutical Industries
An introduction to X-ray Inspection, The types of X-ray Inspection Systems, X-ray Inspection System video demo, Safety and best practices
WATCH NOW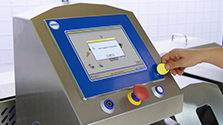 CW3 RUN-WET® Metal Detector & Checkweigher
Working within a harsh washdown environment? See how RUN-WET can make your cleaning regime quicker and easier.
View the Machine Details