X5C Compact X-Ray Inspection
Designed with packed convenience food, ready meals and small packaged goods in mind, the X5C is LOMA's smallest X-ray system available, with a machine length of 1000 mm and offers excellent Critical Control Point (CCP) protection in the smallest footprint possible - and manufactured under LOMA's Designed to Survive philosophy to provide one of the toughest systems on the market.

Ideal Replacement for Poorly Performing Metal Detectors
The X5C detects all types of metal (i.e. stainless steel, ferrous and non-ferrous), bone, glass or dense plastics and can be used for basic product integrity tests (i.e. missing items, object checking, fill level). It is especially good at inspecting products packaged in foil or heavy metallized film packaging and overcoming the problems with Ferrous in Foil metal detectors.

Retail and Standards Compliant
From IFS, FSMA, Marks and Spencer, Tesco, Sainsburys, Morrisons, Waitrose and BRC, all LOMA machines can be configured to suit the latest code of practice (COP) to ensure compliance.

Designed for New Users of X-ray
A simplified yet powerful inspection feature set, plug and play installation and software, reliable inspection and low ongoing running costs make the X5C ideal for factories wanting to take the first step into using X-ray technology.

Lowest Cost of Ownership
With low running power, minimal consumable parts, and excellent tank life, the X5C offers one of the lowest costs of ownership on the market.
Ideal for these products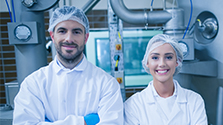 Training Courses
Get more out of your inspection equipment with the latest Training courses. With their vast amount of experience our engineers help to add a real-world element to the courses tackling issues that you may experience on a weekly basis, even if just a setup issue.
Learn More
User Guides
Find full user guides for this system if you already operate using this product, based on your serial number.
Search user guides
Additional Features
Can be combined with the LOMA CW3 checkweigher for the ultimate Check and Detect solution
Check product integrity including counting and missing items
Manufactured with LOMA's "Designed to Survive" philosophy
Lead free construction
Specifications
Material of Construction: 304 Brushed stainless steel
System Length: 1000mm (Machine only), 1800mm (With optional reject)
Line Height Option: 750 - 1000 mm (±50 adjustment)
Product Height: 110 mm (Recommended Max)
Product Width: 280 mm (Recommended Max)
Product Length: 280 mm (Recommended Max)
X-Ray Output: 80 W (40kV 2 mA)
IP Rating: IP66
Belt Width: 300 mm
Belt Type: PU Anti-static
Weight on Belt: Up to 6 kg
Speed Range: 10 - 50 m/min
Supply Voltages: 85 to 265 V, single phase 50/60Hz, neutral & Earth
Operating Environment: 10 to 35°C with Vortex Cooler (2 to 10°C with cabinet warm up enabled)
Cooling: Vortex
X-Ray Safety: Leakage less than 1 μSv/h
Detection Algorithms: 2 x Contaminant, 3 x object checking, 2 X image optimization
Reporting: Event, Batch, Shift
Data Retrieval: Via USB