Aftermarket Services
LOMA® understands the demands placed on modern food manufacturers and our service products are designed specifically to help you achieve your goals with maximum peace of mind. Whether you are looking to improve the performance or uptime of your machines, make sure you are complying to all the latest codes of practice or simply provide top quality training for your staff, LOMA has the solution for you.
We have a dedicated service team of professionals strategically located in house and around the country to respond to emergency breakdowns and routine service tasks whilst providing a low total cost of ownership.
LOMA offer the following optional services:
Genuine Spare Parts
LOMA stock a wide range of genuine spare parts which can be shipped the same day helping to minimize production downtime. With our knowledge of inspection equipment you can be sure to get the correct part first time.
Service Programmes
LOMA offers a variety of service support contracts from basic preventative maintenance through to high end inclusive contracts. These contracts come with many benefits attached including guaranteed response times, out of hours support and discounts on spares, whatever your requirements we have a contract to suit you.
Training
LOMA has a team of qualified trainers to deliver hands on, theory and Code of Practice (COP) training. Courses range from operator to engineer level and all can be delivered on site or at LOMA training centers.
Hire Machines
LOMA has a fleet of machines available for hire covering Metal Detection, Check weighing and X-ray which are all at the latest technology and supermarket code of practice compliant. Whether you have additional capacity requirements, short team seasonal peaks or just need to buy time until your new machine arrives, Loma should have a machine to match your requirements.
Modifications & upgrades
Over time your equipment may need modifying, upgrading to the latest technology or have the latest fail safes added. LOMA has the highest levels of expertise in applying these modifications and is ideally placed to complete this work using genuine LOMA parts and ensuring continued supportability.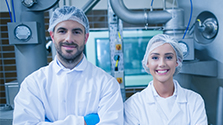 Training Courses
Get more out of your inspection equipment with the latest Training courses. With their vast amount of experience our engineers help to add a real-world element to the courses tackling issues that you may experience on a weekly basis, even if just a setup issue.
Learn More