Welcome to Loma News
We will be bringing you all the hot topics from the global food industry, all in light hearted, fun and yet informative way. This is an opportunity for all to share and learn key challenges we meet in the food industry, and together we can connect and discuss solutions. Do not hesitate to convey a subject you would like to read or discuss.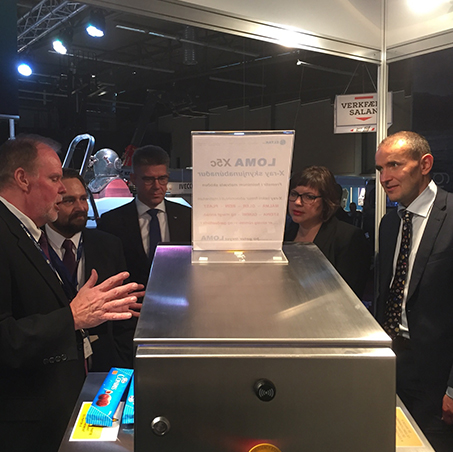 Loma's Compact X5C X-ray inspection system meets the president of Iceland
18 Oct 2016
At the inaugural Iceland Fishing Expo held recently in Reykjavik, the President of Iceland, Guðni Thorlacius Jóhannesson, and Minister of Fisheries & Agriculture, Gunnar Bragi Sveinsson, visited distributor, Eltak Ltd's stand where they learned how Loma's X5c X-ray inspection system can help fish processors identify contaminants such as *bones, shell fragments and grit.
Find Out More