Supporting Culture and Engagement at LOMA SYSTEMS
24 Jul 2018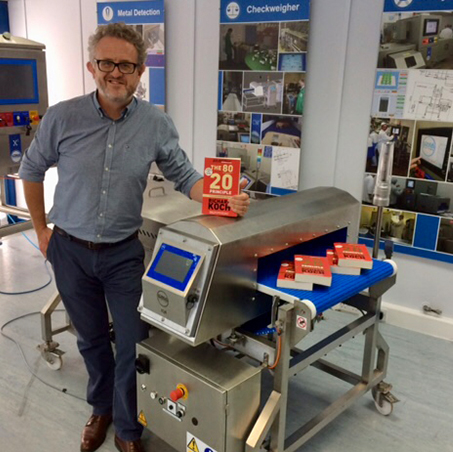 The time between an employment offer and the actual start date is a great opportunity to engage new employees with the culture of the organisation. LOMA® now provide a copy of 'The 80/20 Principle' to all their new starters.
This initiative has just been launched in the UK, with other worldwide locations to follow shortly.
"Ensuring the early engagement of new employees, whilst embedding core company principles, is key for both individual and company success at LOMA SYSTEMS" says Divisional HR Director Mark Dixon.

As part of the on-boarding with LOMA in the UK, all new employees now receive a copy of 'The 80/20 Principle' written by Richard Koch. This is provided to the employee in the period between them accepting their employment offer and their actual start date.

"The 80/20 Principle is a key element of our culture at LOMA, as it is within all ITW Companies. We use it in our approach to all business problems, simplifying complex issues and helping us focus on the most important things. Ultimately it helps us to continuously improve our products and processes by making sure we focus our resources on the activities which create the greatest results.

"Both the timing of the intervention and the concepts of the 80/20 Principle are crucial", says Mark "By providing such a core principle of how we work at LOMA prior to the actual start date of the new employee ensures that they are prepared for their new career and pro-actively engaged into the company culture".

Are you interested in joining the LOMA SYSTEMS team? Would you like to learn more about our Company and Culture?

To find out more about LOMA, a career at with us and our current vacancies Click here.
Return to news
Share This Post: