Free tickets for Anuga Foodtec 2018
16 Mar 2018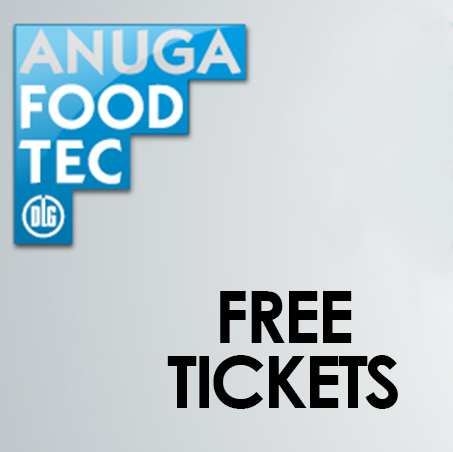 Loma Systems® will be showcasing a range of Check and Detect™ solutions for product inspection and weight checking for the food industry at Anuga FoodTec 2018 in Cologne from 20-23 March
Meet us at Booth A007 in Hall 5.2 to see the newly launched next-generation IQ4 metal detector series, our X-ray inspection systems featuring patented technology and more.
The Inspection systems on offer:
NEW IQ4 Metal Detector Range
Our latest introduction of the IQ4 series of Metal Detectors is the result bringing together the combined experience of LOMA, LOCK Inspection, CINTEX and nearly 50 years of customer-back innovation.
NEW X5 Pipeline X-ray System
Available with product pipes in 3.5 or 2.5", the X5 Pipeline X-ray is perfect for a wide range of pumped products such as mince meat, slurries & soups, and connecting to Handtmann, Vemag and Risco fillers.
X5C | CW3 CHECK & DETECT Combination Inspection System
The X5C| CW3 Combination System is designed for simultaneous Check and Detect: detecting contaminants and product defects, whilst reducing giveaway in food products. This system is perfect for inspecting retail-packed convenience food, ready meals in foil trays and small end-of-line packaged goods.
TRACS - Centralized Data Reporting and Analysis
TRACS software enables factories to capture, report and analyze data from multiple networked Loma machines within a factory and provide key metrics such as give away or metal count.
Return to news
Share This Post: