Are you making food safety your number one new years resolution
21 Feb 2018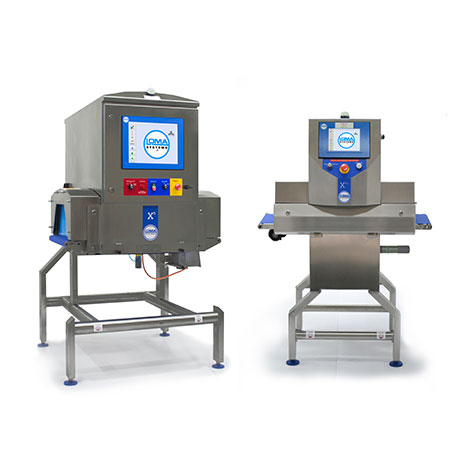 With the new year breaking, what is the main focus within your food production environment?
According to research into FSA product recalls by insurance broker, Locktons, the number of cases of foreign bodies, such as glass, plastics, wood and metal, in products on shelves increased by 350% between 2012 and 2017, with UK food and beverage manufacturers citing cost cutting in the production process as biggest cause of recalls due to price pressure from retailers and consumers.

In light of these statistics, we urge food manufacturers to make a New Year's resolution to ensure food safety remains firmly at the top of the corporate agenda during 2018. The research showed that out of all the FSA recalls over the past five years, the presence of choking hazards were the most common cause of products being pulled, with nearly one in four (23%) of recalls occurring due to a foreign body being found.
Ensuring food is free from contaminants like metal, calcified bone, glass, rubber and stone is more crucial than ever both to protect reputation and the bottom line. For in in-line inspection and processing of products within the food industry, X-ray equipment offers many significant benefits over traditional metal detection in delivering increased product safety and quality.
With supermarkets' codes of practice (COP) increasingly specifying X-ray as a route to improve food safety and quality, many food manufacturers are under significant pressure to adopt the technology. However, the perceived complexity of X-ray inspection systems and associated costs of installation and maintenance have also been major barriers to processing plants embracing the technology.
Combined with increasing use of foil packaging and trays by manufacturers to better preserve and present food products, the demands of the COP have led to conventional technologies such as ferrous-in-foil metal detectors to become virtually obsolete.
However, the main barriers to food manufacturers embracing X-ray machines has been the perceived complexity of the systems and cost of procuring, installing, operating and maintaining them.
There has been a reluctance to adopt X-ray technology despite major benefits including the ability to detect metal contaminants to levels equal or better than equivalent metal detectors and identification of a wider variety of foreign body contamination.
The latest generation X-ray inspection machines are less affected by temperature or humidity variations. Through imaging and intelligent processing, they can perform the real-time quality checks that many manufacturers simply avoid doing or have to employ people on the line to manually do them.
Loma's super compact X5C X-ray inspection machine has made a significant step forward in making X-ray technology accessible and affordable to many food factories. With a whole host of user benefits designed for first time users, it has ultimately lead to a 26% improvement in the cost of ownership over five years in comparison with a conventional X-ray machine.
It offers many product design improvements and has simplified and reduced the overhead costs of X-ray systems for manufacturers, whilst offering safety, durability, flexibility, and user friendliness.
The X5C is exceptionally small and less intimidating than conventional X-ray systems. It is easy to install, has a simplified feature set that is easy to use, and draws less power in daily operation. With a next generation X-ray generator and completely unique detection geometry, the X5C provides excellent detection performance whilst minimising maintenance overheads.
For food manufacturers, processors and packers, this leads to a huge improvement in the acquisition price of an X-ray system and virtually zero maintenance costs, ultimately leading to a big improvement in cost of ownership over five years.
Return to news
Share This Post: