Loma's Charity Event Raises over £1200 for the JDRF
14 Sep 2018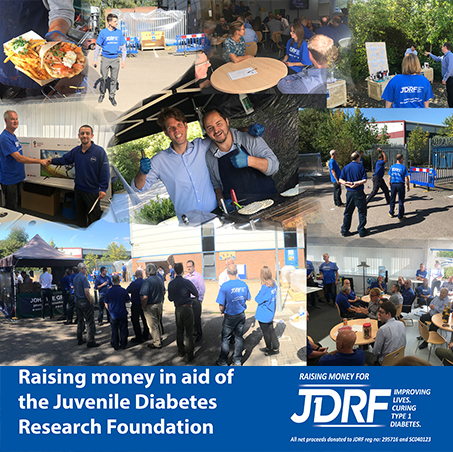 In September 2018, Loma's annual charity event raised over £1,200 in support of the Juvenile Diabetes Research Foundation (JDRF), the leading charity that supports finding a cure for Type 1 Diabetes.
Thanks to the generosity and donations from Loma Systems' employees and business partners, Loma have raised over £1,200 for their chosen charity of the JDRF (Juvenile Diabetes Research Foundation). These monies were raised as part of Loma's charity event held on 13 September 2018.
The Event
For Loma Systems, the Charity Event is a regular occurrence in the annual staff activity calendar. The 2018 chosen charity is JDRF and was selected as Toby Kemp, Loma's Global Marketing Manager, young daughter (aged 6) was diagnosed with Type 1 diabetes in 2017. Unfortunately, she is among many local children and people with this lifelong debilitating condition that unlike Type 2 Diabetes has no cure.
Toby Kemp comments: "I was delighted when Loma's charity committee selected the JDRF. There are many worthwhile charities out there to support, and the JDRF is particularly close to my heart with my daughter being diagnosed with Type 1 diabetes. I am proud to work for Loma and with my colleagues – we had an amazing event, packed with fun and we raised over £1,200. When my daughter is older, she will more understand the importance of what our team did to help support finding a cure for Type 1 diabetes. Currently there are around 400,000 people in the UK with type 1 diabetes, with over 29,000 of them being children and it is becoming increasingly more common."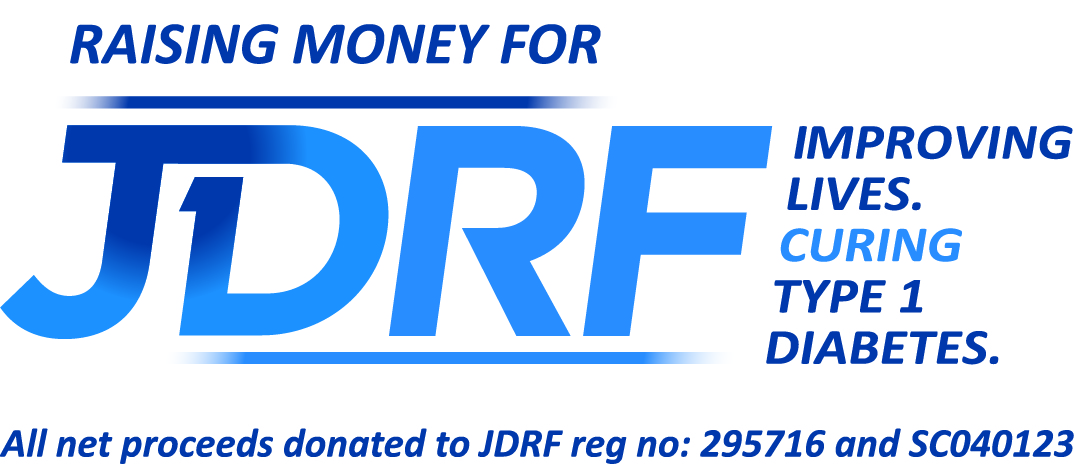 For Loma they strive to select a charity connected in some way to the business. Previous charities supported by Loma include the Neonatal Baby Unit at Frimley Park Hospital, two local children with Cerebral Palsy and most recently, the Sick Children's Trust.
A Business with Team Spirit
At Loma, the business culture is very much about being hands-on and team work, and the regular charity events plays a part in this. Whilst there is serious stuff to be done at Loma, the business is certainly not all work and no play! Yes, the charity event clearly has an important job to do in raising as much money as possible, but there was lots of fun with many entertaining games.
With the games, you had to pay to take part, but there were prizes galore. Games enjoyed by Loma staff included a crossbar challenge, hoopla, coconut shy, pub-style quiz, darts tombola and a raffle. Many prizes were kindly donated by local businesses and Loma's suppliers, with prizes including a 50" UHD television courtesy of TECNA, a BMW Baby Racer, a signed Reading FC shirt, £50 Amazon voucher, plus much, much more. Food was on the agenda too, with catering from 'John The Greek' offering street food to all Loma staff.
Mark Dixon, Loma's HR Director, comments: "It is so easy to get wrapped up in your day job, but these charity events are perfect for some fun and giving something to a charity in need. This year's event proved valuable in getting everyone away from their regular work and catching up with colleagues from other departments. On the coconut shy there was some friendly competitiveness and a few impressive throws could be seen!".
A Special Thank You
Loma would like to make a special thank you to their network of contacts who have kindly and generously sponsored or donated prizes to the charity day raffle:
Lohmann
Tecna UK
Experience Days
Elesa
Sarsen Stones, Farnborough
Silent Pool Distillers
Finkley Down Farm
Birdworld
McMullens Group
Guildford Spectrum
Quays Wake and Ski
KRL
BMW
Surrey Chambers of Commerce
Reading Football Club
C-Tech Electronics
Easton Sheet Metal
The Crown and Cushion, Minley
and many others.
Update - 02.11.18
This week, a team at Loma Systems proudly presented a cheque for £1,220.52 to Neil Morrow of the Juvenile Diabetes Research Foundation (JDRF). The JDRF is a charity where their prime goals are to help fund research to cure, prevent and treat Type 1 Diabetes.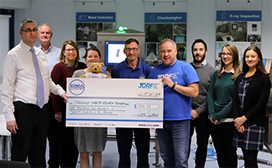 Being Loma's chosen charity, the employees at the UK Head Office raised the money at their annual charity event through a series of fun games, a quiz and a charity raffle. Neil Morrow, himself, was diagnosed with Type 1 Diabetes at a young age and actively supports and represents the charity helping to raise funds in the community.
On receiving the cheque, Neil said "The JDRF are delighted with the donation from the employees at Loma. The JDRF funds research to cure, treat and prevent diabetes and every penny raised is critical as we purely rely on fundraising activities for donations." The JDRF is of particular significance to Loma, with their Global Marketing Manager's daughter recently being diagnosed with Type 1 Diabetes.
Toby Kemp added "I'm really proud and thankful for the what the Loma team and supporting partners achieved in helping to raise monies for JDRF.
The JDRF is significant in helping to find the cure for this lifelong condition that impacts many, which is why I was happy for the Loma team to select them as a charity for this year's event."
More Information
Working for Loma. To find out about careers at Loma visit our careers pages.
Type 1 Diabetes. You can read more about Type 1 Diabetes and how it affects daily life in this short article or by looking at information of the JDRF website or Diabetes UK.
Zurück zum blog
Beitrag teilen: